See why Toyota World of Newton should be your first and last stop. Are you one of our customers? Feel free to click below to leave a review . We would love to hear your feedback!

Nicholas Toso 
The parts and service center are top notch. Not only did they find me the parts no one else could, but they were extremely helpful and explanatory and offered me a lot of information pertaining specifically to my car. Shout out to Al of the parts center as well. He is incredibly knowledgable and very pleasant to deal with. Would definitely recommend!
Shawn P Callahan 
Just good people. Shopped around a lot and got the best deal here. Thanks guys... chicken parm is coming...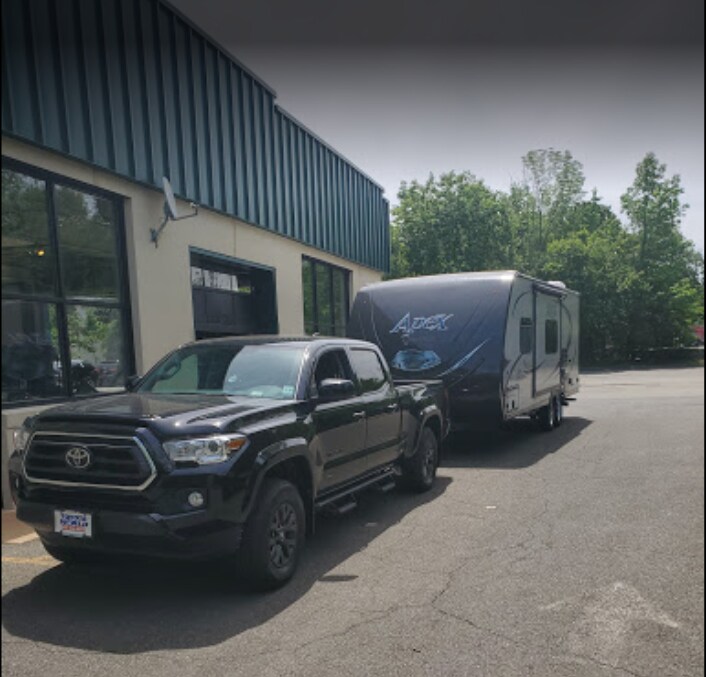 Dylan Crupi 
Figuring out what car to purchase was extremely stressful. James Scott at Toyota Newton  made everything more easier than I could have imagine. He answered a hundred questions I had without it seeming like a chore for him. If anyone wants a smooth car purchase and save hours of time, I recommend walking right into his office.
Mary Ann Slater  
Betsy and Brandon were great! I own a 2011 Highlander, and LOVE it, but was wondering if I should get into a new one. Betsy and Brandon took their time going over numbers with me, and I felt very at ease working with them. They went over options I didn't even think of. No gimmicks, no pressure- This dealership is where you want to purchase a car from. Thank you Betsy and Brandon-  Sharon P.
Karen 
After twenty years of owning my Mercedes Benz E wagon, it was "finally" time to buy a new car.  I looked at different brands of cars in person and did extensive research online as to what car was most reliable, was safe, etc.  For my needs, the best was a Toyota Highlander Hybrid Limited 2021.  As soon as I met sales rep Ryan Levy, I could tell that he was an ethical person and he had my trust.  He never high pressured me just to make a sale. What he did do was work extremely hard to get my car with the colors, features and accessories that I needed and/or just wanted. Ryan made my car purchase stress free and actually enjoyable.  I would highly recommend Toyota World and especially Ryan Levy!
Like
Teresa Covel 
Just leased a Rav 4 2021. John Mayo was the sales person. His knowledge of the vehicle was impressive. There wasn't one question he couldn't answer. I believe I  got a good deal and am very pleased with his service. I love my new Rav!💜

Michelle Galderisi 
Ryan Levy was our salesperson. He was very helpful with our first buying experience at that dealership. My husband loves the Corolla!!
Jim Colao 
good service very friendly people and fast service
Maureen Wilgenkamp 
I have purchased 3 RAV4s here. Loved every one! Great staff, great location, reliable vehicle. What more can you ask for?
Anna Steyh 
When I initially bought my vehicle the sales and finance teams worked hard to overcome my lousy credit, and gave me a great maintenance and warranty plan. The service department is wonderful, they speak to you in terms you can understand, and answer any questions you may have. I was also pleasantly surprised when my Rav came out washed after a routine oil change. All around a great group of people.
Danielle Miele
Brought my car here several times for oil changes and every time it was done in less than 30 minutes. The staff, especially one of the techs named CJ, are so professional and friendly. The service manager, Dave, was also super helpful! They truly care about their customers and it shows! Highly recommend!!
Mary Cervati 
I have been buying cars at this place for many many years. They are very customer service focused and treat you right. Our salesperson is Betsy Marrero and she is the best. Betsy listens to your needs and wish list for what you would like in your car. She will always help find exactly what suits you best and work out a very fair deal. She is always honest and we just find it so easy to work with her
This dealership has the very best service team as well. I won't bring my car for service any where else
Chris Ovilo 
By far the easiest vehicle buying experience I have ever had! All thanks to tom madsen!! Greatly appreciated!

2019 TOYOTA RAV4 XSE OWNER
Very friendly service. Up front about the costs before work was performed. Beautiful waiting room.
2020 TOYOTA CAMRY LE OWNER.
Great people and very fast service
2017 TOYOTA RAV 4 LE OWNER
Great service as always, done within a reasonable time.
2020 TOYOTA CAMRY SE/SE NIGHT SHADE OWNER
My second time there, great job by the service team. Service was performed and car was ready within an hour. Car was also washed. I would recommend Toyota World of Newton!
2019 TOYOTA 4 RUNNER SR5/LIMITED OWNER
Made appointment with Cassandra and Tom took care of my service when I arrived. Always a pleasant experience, very courteous and professional.
2018 TOYOTA HIGHLANDER SE/XLE OWNER
Very satisfied with the time it took for the service
2015 TOYOTA 4RUNNER SR5/LIM/TRA/TRDPR OWNER
I keep returning to this Toyota Service Dept. because they do excellent work. They are friendly, considerate of your time and do their best to ensure that your vehicle, "and you", are taken care of to the best of their ability.
2018 TOYOTA TUNDRA DOUBLE CAB LIMITED OWNER
Great service, thank you.
2019 TOYOTA SIENNA LIMITED/XLE OWNER
Great service. Wonderful staff!